Highlights from your favorite virtual Earth Science Lab. 
NOTE: The call for sessions for the 2020 ESIP Winter Meeting closes this Friday, October 18th! The meeting theme is Putting Data to Work: Building Public-Private Partnerships to Increase Resilience & Enhance the Socioeconomic Value of Data. We hope to see you there!

The ESIP Lab's Fall RFP will be released at the end of the month – keep your eyes out for the announcement!
The popular science storytelling event Ignite@AGU is returning to the 2019 American Geophysical Union Fall Meeting in San Francisco, CA. Sponsored by NASA's Applied Sciences Program and held in partnership with the Earth Science Information Partners, Ignite@AGU enables scientists to showcase their professional and personal interests through fast-moving, creative presentations.
This year's event will be hosted by Planet at their San Francisco headquarters.
When: Wednesday, December 11th from 6-8:30 pm
Format: 5-minute talk with 20 auto-advancing slides
Submission Deadline: October 18th
Announcement of Selected Talks: November 1st
Be bold – it's the best stage all week!
Learn more at: https://www.esipfed.org/igniteAGU2019
We are excited to announce the ESIP Lab has received a second round of AWS cloud research credits to support the Lab's Small Grants program. As showcased recently (talk and blogpost), AWS credits have lowered the barrier to entry for Lab projects to use cloud services. In preparation for the next Lab RFP, think about how your project could utilize cloud credits to put Earth science data to work!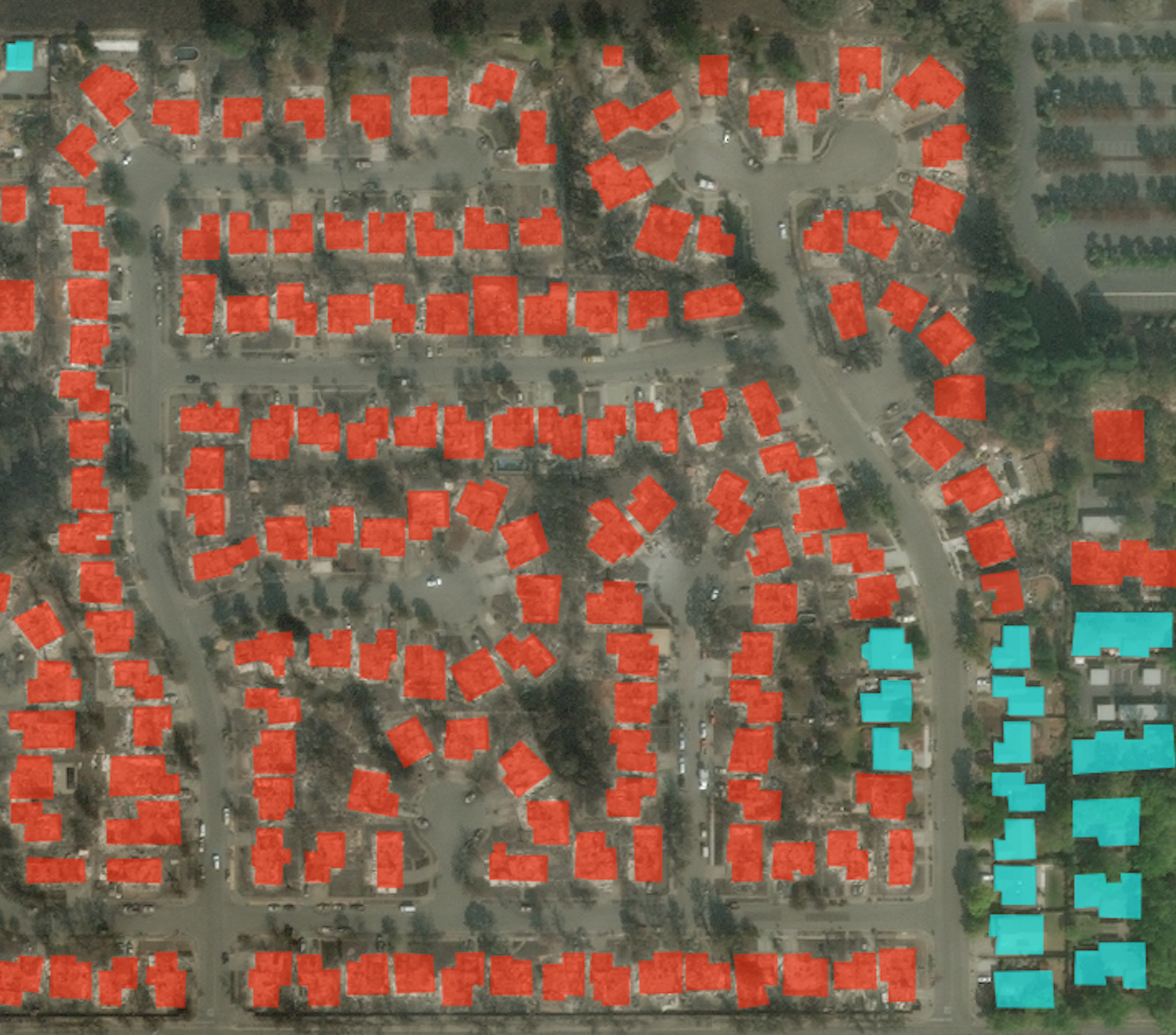 When a disaster strikes, quick and accurate situational information is critical to an effective response. Before responders can act in the affected area, they need to know the location, cause and severity of the damage. But disasters can strike anywhere, disrupting local communication and transportation infrastructure, making the process of assessing specific local damage difficult, dangerous, and slow.
Solving a Common Problem
Recognizing an opportunity to solve a key analytical bottleneck, the Defense Innovation Unit, together with other Humanitarian Assistance and Disaster Recovery (HADR) organizations, is releasing a new labeled, high-resolution satellite dataset and a challenge to the computer vision community.
Learn more here.
Lab Fellow Ben Roberts-Pierel highlights one of his favorite data exploration tools
I have covered several different tools and packages in the last few lab updates and I wanted to draw a few of those together in an example figure as we progress rapidly towards the end of the year. As anybody who follows this section will know, I am fascinated by snow and my work focuses on ways that snow cover is changing in the Pacific Northwest. What I have included here is a simple visualization of some initial results showing NRCS SNOTEL stations that have likely experienced a change in seasonal snow cover persistence since the mid-1980's. Although the figure itself is fairly rudimentary, the background processing is likely more interesting. A few months ago I covered the Climata package which is what is running in the background to pull these data from an API. The data are then pickled and then processed using a combination of mostly Pandas, Geopandas and Scipy. One other small package used here is contextily which is a very simple package for adding a basic basemap under a matplotlib/geopandas plot. This could also be accomplished using Cartopy but this provides a very easy alternative. This process has also been automated to enable testing of different proxies for snow persistence and then visualization of station locations. 
ESIP is funded with support from NASA, NOAA, and the USGS. 
Keep up on all the action on Slack – here is your INVITATION!
Copyright © 2019 Earth Science Information Partners, All rights reserved.
 You are receiving this note because you subscribed to one of the ESIP list-servs.
unsubscribe from this list    update subscription preferences